The University of Oulu has emerged as a forerunner in the adoption of 5G technology, and now it's the global leader in 6G research and development. The university's 6G Flagship is the first of its kind and aims to not only build a 6G test network but also help accelerate our society's digitisation. The next four years will be the most intensive for 6G Flagship, so they're looking for the best and brightest to join the team and conduct research in the areas of wireless connectivity, devices and circuit technology, distributed intelligence, and human-centric wireless services.
REASON 1
You'll be in the place for innovators
Daily, nearly 3 billion people use technology developed in Oulu, Finland, the home of 6G Flagship. 6G Flagship's vision for 2030 is a data-driven, sustainable future society, which is enabled by near-instant and unlimited wireless connectivity. At the University of Oulu, you will work alongside top innovators and leading experts to build a data-driven, sustainable future society.
REASON 2
You'll help shape the future of wireless communications
6G must provide increased transmission capabilities. They must be safe and their delivery dependable at a global level. You will develop new wireless connectivity solutions to accommodate higher spectrum bands towards the THz regime. By working in the Wireless Connectivity research area, you will help integrate sensing capabilities into the communication systems and create novel connectivity strategies and solutions that work at various frequencies for the demands of different verticals.
At 6G Flagship, you will not lack challenges. All these new capabilities must follow the UN Sustainable Development Goals that guide wireless communication research and development in a completely new way.
Convinced yet?
6G Flagship is soon opening multiple positions for doctoral ad post-doctoral researchers in four research areas; Wireless Connectivity, Devices and Circuit Technology, Distributed Intelligence and Human-centric Wireless Services
Read more about jobs in 6G Flagship
REASON 3
You'll be designing future radio components and architectures
Hardware capabilities define physical boundaries for devices. The mix of HW technologies needs thorough research before the standardisation of a new generation of communications can proceed. Frequencies up to 300 GHz, or even above, are in focus for the 6G enablement. Working in the Devices and Circuit Technology research area, you will get to do experimental research on new and innovative solutions ranging from components to hardware architectures. You will help find the core technological opportunities and limitations for the future.
REASON 4
You'll be laying the groundwork for future society's needs
Data is the foundation of future digital societies. Massive amounts of locally generated data will need distributing computations over an edge-cloud continuum. AI/ML will bring distributed sensing, modelling, and unique user interfaces that, in turn, need integration into complex system architectures to operate independently and in dynamic contexts. In the Distributed Intelligence research area, you will develop novel technology for analysing data in a trustable interoperable manner.
REASON 5
You'll be testing interoperability across verticals
6G will be a general-purpose technology that will influence how value and profit are built from technological advancements. Considerations for business, technology, economics, and sustainability are critical for creating future 6G systems and technologies, as well as associated legislation. Research is also needed to investigate the empowerment of users as active participants in the 6G ecosystem. In the Human-centric Wireless Services research area, you'll be testing across many verticals to allow us to understand interoperability challenges and requirements.
REASON 6
Oulu is a Nordic tech hub and nature lover's paradise
The city of Oulu is known as a tech hub, but this high-tech city also puts the best of northern nature right at your fingertips. You can stroll in the amazing Hupisaaret Islands and take in views of the cityscape while enjoying some peace and quiet. Go for a jog along the river or explore Oulu's unique coastline dotted with beaches.
Professor Mehdi Bennis, one of the world's most highly cited researchers and a part of 6G Flagship, summed up why researchers love living in Oulu: "The big pro of Oulu is an optimal life-work balance, I think it's one of the best - better than Stockholm, better than Helsinki. Why? Life is so easy and simple. You don't have to commute. My gym, my supermarket, my house, my office are within half an hour's walk. I don't have to drive, I just bike to work. To me this is unbeatable."
If you want to get away from it all and experience Finnish nature at its finest, there's no better place to be than Oulu. So, what are you waiting for? Learn more about 6G Flagship and how you can contribute.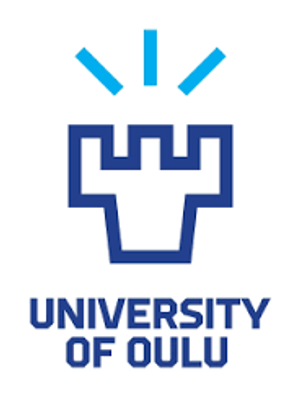 Convinced yet?
6G Flagship is soon opening multiple positions for doctoral ad post-doctoral researchers in four research areas; Wireless Connectivity,Devices and Circuit Technology, Distributed Intelligence and Human-centric Wireless Services
Read more about jobs in 6G Flagship